Fun Days and Events
[Stilt Walkers]
|
[Molly The Living Statue]
|
[Balloon Modellers]
|
[Magicians]
Stilt Walkers
We supply a whole range of stilt walking characters with a variety of skills, whether it be balloon modelling, juggling, or a costume character, stilt walkers are a great way to meet and greet your guests. Having a stilt walker mix and mingle at an event always makes a big impact and ensures everybody is having a great time!
"I think thanks go to you for putting on such a great show. We have received some lovely responses from visitors who had a great time and enjoyed it all. Hayley was a star on stilts and hardly stopped for a break her witch's voice was brilliant."

Caroline - The North Yorkshire Moors Railway's Wizard Weekend
The following are a sample of the stilt walkers we can provide, we also have characters such as, Pirates, Firemen, Chefs, Builders etc.
Tallulah Twist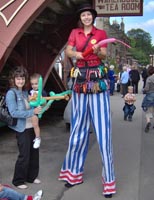 Tallulah wears a bright coloured costume and makes balloon models for all the children.
Mr Twister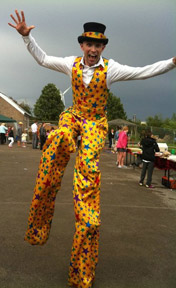 Mr Twister is brightly coloured and models balloons for the children.
The Sergeant Majors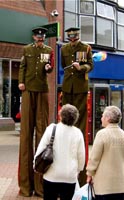 A very funny comedy duo. The Sergeant Majors will make sure everybody has pulled their socks up and buffed their buttons - nothing and no body will get past these two!
Willy Catchit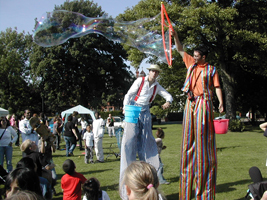 Brightly coloured juggler on stilts. He can juggle almost anything, from clubs and balls to even more daring things like flaming torches and knives!
Glenda the Witch

Ideal for the Halloween season. Glenda will have everybody practicing their magic spells. Just watch she doesn't turn you into a toad!


To Book a Stilt Walker call 01964 529325 or Enquire Online.
[top]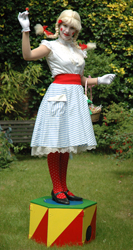 Molly The Living Statue
Molly is the perfect attraction for every family event!
When Molly's key is turned, she magically comes to life and dances on her beautiful music box. Molly greets all of the family with a special touch of magic and surprises her younger friends with delightful little treats.
To Book Molly The Living Statue call 01964 529325 or Enquire Online.
[top]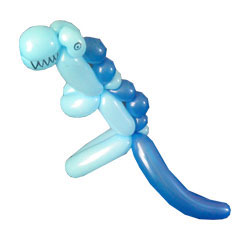 Balloon Modellers
Balloon Modellers are a great addition to your fun day or event.
We are renowned for our fantastic balloon sculptures. Forget your standard Dogs and Swords - We pride ourselves in going one step futher making models such as mermaids, spiderman and monkey's up trees. A great addition to your fun day or event which will leave everyone with a unique souvenir.
To Book a Balloon Modeller call 01964 529325 or Enquire Online.
[top]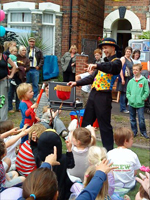 Magicians
Our Magicians can perform at your Fun Day or Event, either for your Children, or as close-up magicians, strolling round smaller groups. Close-up Magic is suitable for all occasions and venues, it requires no special equipment or setup, and no extra hassle. The best thing about Close-up Magic is that it happens inches from your eyes, with no camera tricks or special effects, you will witness things that leave you baffled.
To Book a Magician call 01964 529325 or Enquire Online.
[top]